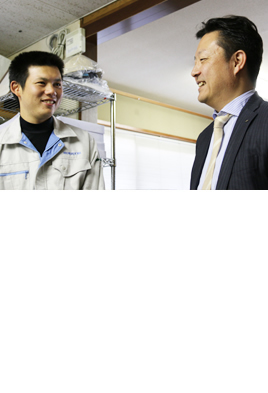 We are not group who do only routine work.We are group who think what we want to do to routine works,tackle it with creativity and enjoy it.We create "Excited Services",more satisfied services than customer request.
We act with respect for "Four important dedication" and make good relationships with customers,colleagues and family in every situation.
I want to realize Horiuchi group philosophy - "For the happiness of all the people concerned " and grow up all together.
Horiuchi shoji Co.,Ltd
CEO Masayuki Horiuchi